Hong Kong Tour
Hong Kong Group Tour Package
Do you remember Jackie Chan? We all know him as a famous martial artist and a superstar actor. Well Hong Kong is the place where he was born. The self-governing territory in Southeastern China is the most densely populated area of the world with most sought after panoramic views. It was once a Crown Colony of British and today it is special administrative region in the Republic of China. It is largely known as 'World's Asia City'. The word 'Hong Kong' means 'Fragrant Harbor' and it truly is a beautiful place with beautiful island, skyline, and ocean spreading its enchanting fragrance to all over the city and those who visit this place get a pleasurable sensation. This is a best destination for shopping lovers as it has world-renowned shopping places. Hong Kong's nightlife is magnificent.
PLACES TO VISIT IN HONG KNONG
The Peak
The highest point on Hong Kong Island, The Peak is the most attractive tourist spot in Hong Kong which was famous cooler area before the evolution of air-conditioners and used to attract many people. The anvil-shaped The Peak Tower has a large viewing platform known as Sky Terrace 428, which gives its tourist an amazing experience of viewing the awestruck skyscrapers and Victoria Harbour all the way to the green hills of the New territories. There is The Peak Galleria nearby which allows a traveler a free-entry observation deck, shopping and dining options. The quickest and crazy way to arrive here is by riding The Peak Tram. At Lower Terminus, The Peak Tram Historical Gallery is located where people pay tribute to The Peak Tram, its heritage and the history of Hong Kong.
Hong Kong Disneyland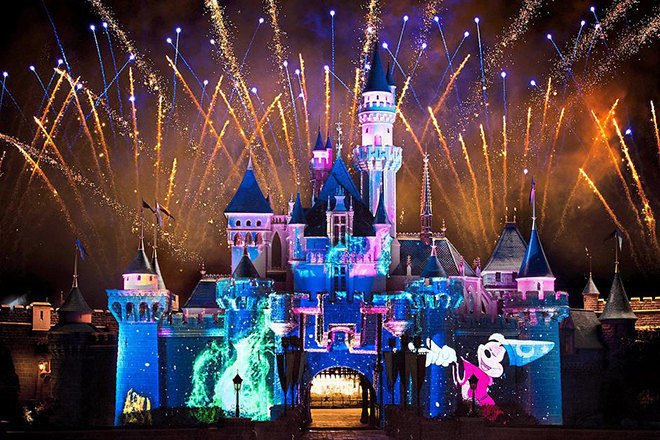 The full-on entertaining theme park in Lantau Island inside the Hong Kong Disneyland Resort offers unforgettable experiences from all the new 'Iron Man Experience' to 'Star Wars : Tomorrowland Takeover'. All new Iron Man Experiences include Stark Expo, Iron Man Experience, and Iron Man Tech Showcase. Here you get a chance to meet Iron Man for real. So don't miss this once-in-a-lifetime opportunity. Celebrate Star Wars with Star Wars : Tomorrowland Takeover and experience Jedi Training. With Mickey and the Wondrous Book, you will watch an epic journey of all the Disney stories from Mowgli's The Jungle Book to Frozen with Princess Anna and Queen Elsa. You will be stunned by the 'Disney in the Stars' fireworks show.
Victoria Harbour
Victoria Harbour is a natural landform Harbour between Hong Kong Island and Kowloon in Hong Kong. You can take ride on Star Ferry across the harbor in an affordable price and this mini-tour of Hong Kong will make you feel great. In the old European style ferries, you will get the old Hong Kong-like feeling which was under British. Evening cruise over Victoria Harbour makes your day more special with the avenue of stars and symphony of lights which is the world's largest permanent light and sound show.
Ocean Park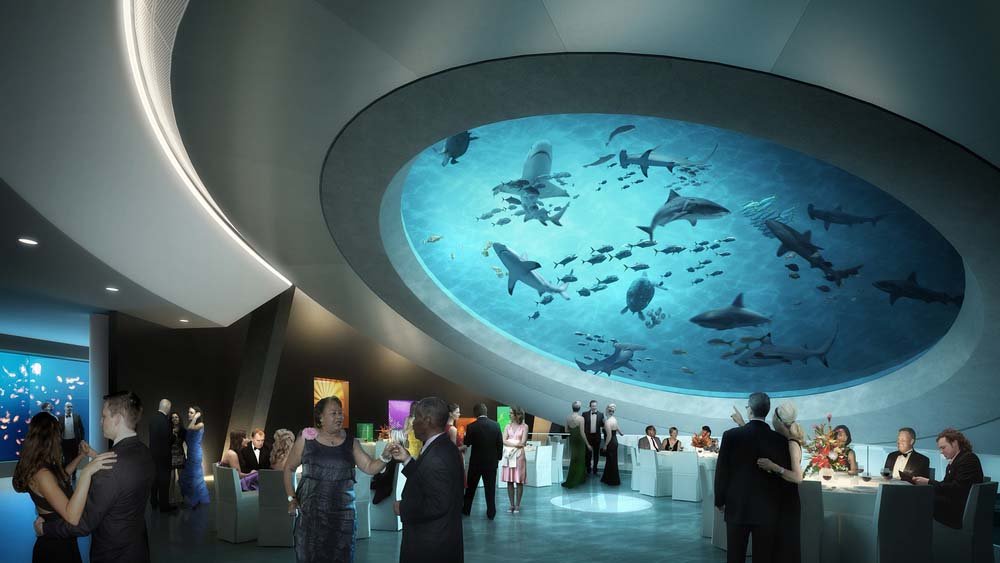 The Word's seventh most popular amusement park located in Wong Chuk Hang and Nam Long Shan in the southern district of Hong Kong is the Ocean Park. It is a marine mammal park, animal theme park and amusement park. This award winning park now provides 40 attractions and rides. Booking online tickets is recommended.
Wetland Park
Hong Kong Wetland Park is a conservation, education and tourism facility located at the northern part of Tin Shui Wai in Yuen Long. It is a beautiful abode to array of wildlife including birds, dragonflies, amphibians, mammals, reptiles, butterflies, and fish.
Sky 100
Sky 100 is a 360º indoor observation deck on the 100th floor of the International Commerce Centre in West Kowloon, Hong Kong. From the observation deck of Sky 100, you can get the best view of Victoria Harbour.
ART & CULTURE OF HONG KNONG
The culture of Hong Kong is a fusion of East and West. From Chinese to British, it has accepted the different culture. The people are also open-minded to accept variety. The main culture in Hong Kong is formed my Cantonese which is a regional Chinese Culture. Moreover, Shanghainese, British, Indians and Jews also live here. Although Chinese and English are the official languages, people speak Cantonese and Mandarin as well. People of Hong Kong are called Hong Kongnese. It is the cooking capital of Asia and so it has various delicacies giving the flavors of Chinese cuisine and Western cuisine. People celebrate Chinese traditional holidays. Good Friday and Christmas are also celebrated. Kung Fu and Tai chi are the form of entertainment and shows. Traditional outfits include Qipao or Cheongsam for women which is a one-piece Chinese dress and the Hanf which can be worn by either men or women. Taoism, Buddhism, Christianism and Islam are the main religions. The Taoist concept of 'Fung Shui' or 'Wind and Water' is respected by people and they have faith on it.
Cantonese Opera is a highly valuable art form that brings the Chinese legends, drama and music to entertaining performances. English version of Cantonese Opera is also becoming popular these days. Lion dances and Dragon Parades are the dance forms which take place in every festivals of Hong Kong.
TOURIST DESTINATIONS IN HONG KNONG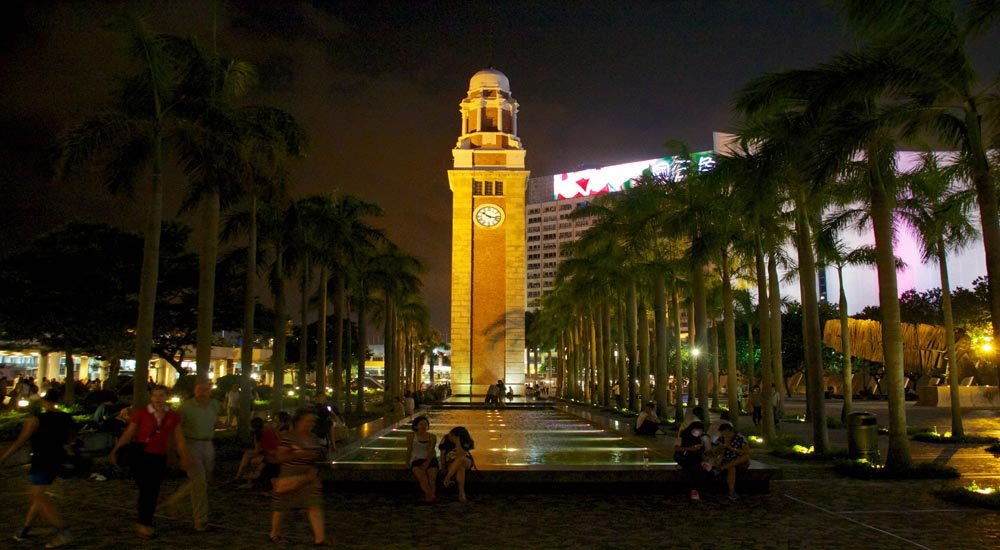 Kowloon surrounds the northern part of Hong Kong on the mainland across Victoria Harbour. You can visit here by taking Star Ferry. It houses the old Clock Tower which is 44 meters tall and historically it was a part Kowloon-Canton Railway Terminus. This elegant tower is a charming point of attraction. Kowloon is  famous for shopping, arts and entertainment. Another most visited place in Kowloon is Tsim ShaTsui which is a shopping destination famous for amazing nightlife. The Symphony of Light Show at the Tsim Sha Tsui is a must watch activity in Kowloon.
Macau
Though Macau is not a part of Hongkong, people visiting Hong Kong travels to Macau. The main reason behind it is that it takes them only one hour to reach by ferry. There is a direct ferry from Hong Kong International Sky Pier to Macau Ferry Terminal. Macau is an administrative region of China likewise Hong Kong. You can have a quality time in Macau. The House of Dancing Water Show is enjoyable. There are Ruins of St. Paul which is listed under UNESCO World Heritage Sites. Temples like Na Cha Temple and A-Ma Temple are popular as a tourist destination. Old City Walls, Mount Fortress and elegant Macau Tower are eye-catching. Visit Cotai Central for buying your favorite items. Go to famous casinos. Senado Square in the heart of Macau Peninsula is the largest square here and also known as The Fountain.
Central
To find the true Hong Kong experience, you must head yourself towards Central which is commercial as well as non-commercial hub of Hong Kong.
Lan Kwai Fong and Soho
These two places are the most-noted night-spots in central Hong Kong. The Hong Kong's loudest hangouts are so popular among tourist who look for cool and funfilled night after day long tours. Lan kwai Fong has cobble-stoned maze of restaurants, bars and nightclubs. Soho offers international eateries to all its clientele.
POINT OF INTEREST AT HONG KNONG
Stanley Market
Stanley Market is a traditional old open-air street market in Hong Kong Island. You can get local items made by the merchants in an unbelievable price.
Causeway Bay
Causeway Bay is a favorite destination for fashionistas. You will get the products of all the brands here. Get an amazing experience of Causeway Bay Shopping in Hong Kong.
Mong Kong
Mong Kok is buzzing group of market including the famous Ladies Market, Flower Market, and also famous as a gadget market. Techies or gadget lovers must come here to shop their desired gadgets.
Madame Tussauds
Madame Tussauds is a part of renowned Chain of Wax Museums founded by Marie Tussaud of France. It is located in the Peak Tower of Hong Kong Island. Here you can notice the wax figures of famous celebrities.
THINGS TO DO IN HONG KONG
Visit Hollywood Road to buy antiques and art items. But analyze your item properly.
If you visit Hong Kong in Summer month, then attend Dragon Boat festivals including Dragon Boat Racing is totally awesome.
In the month of February or March, Hong Kongnese celebrates Spring Lantern Festival where couples spend time together and the colorful lantern all over the places looks very heart- warming. Attend this divine festival.
Another most entertaining festival is the CCB (Asia) Hong Kong Wine and Dine festival where you can have all the entertainments, world-class food, drinks right next to magnificent Victoria Harbour Skyline.
Enjoy the night clubs in Hong Kong.
Ananta Group Pvt. Ltd. Plot No.2 1st Floor, street No.7 A Block West Sant Nagar Burari Landmark- Rani Public School Delhi- 110084 Email id – info@anantagroup.com Mobile no – +91-9999044632 , +91-9899537060