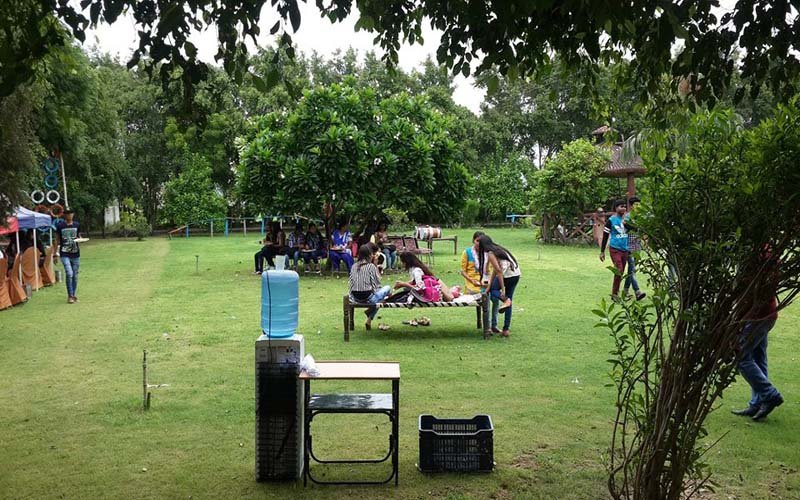 VILLAGE MASTI ADVENTURE FARM
VILLAGE MASTI ADVENTURE FARM
perfect bite of weekend, holiday, vacation, day picnic and an escape for celebrating your existence.
A small village of Isaka nuzzled in Sohna under Gurgaon district has cherished 12 acres of land in the midst of marvelous nature. The nature in return has showered his blessing to this land and filled it with warm aura. The warm aura is offered to every people who make their way to this wonderful village with fun and food. The greatest escape to celebrate your existence is accomplished in this popular day picnic destination known as Village Masti Adventure Farm. For Delhiites, you have to drive for only two hours to reach at this adorable farm. This day picnic near Delhi thus provides an easy conveyance. Gurgaon connects its way to Village Masti within 1 hour.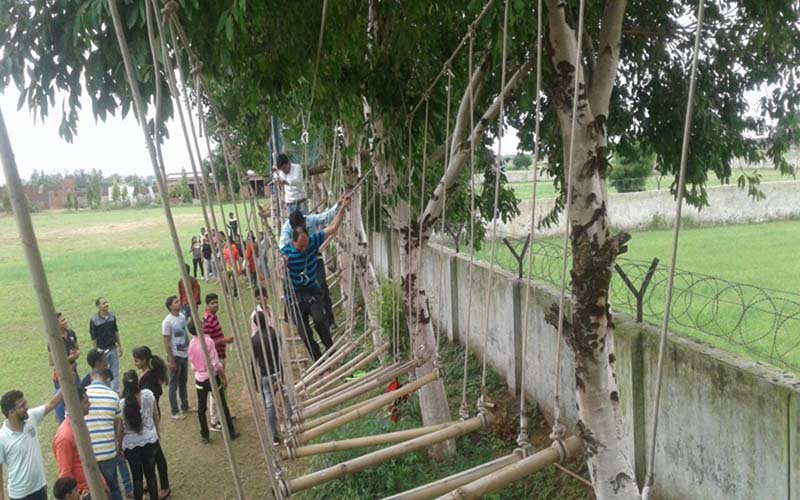 You get a lovely day-out to see Mother nature, getting absorbed in its beauty and appreciating the Go-green campaign which Village Masti Adventure Farm has adopted. A luxurious swimming pool to relax your heart and a divine atmoshphere flawless for Meditation and Yoga to improve your mental health is what makes this place a pure day picnic resort.
It is an ideal place for office seminars, presentations, corporate trainings or parties. Let me tell you why.
The peaceful natural environment to keep you concentrated on your task, the non-polluted atmoshphere to improve your immune system by increasing more amount of oxygen, the collaborative team building activities among a group of corporate which teaches them how to handle with different personalities and an ambience full of positive vibrations under the guidelines of dedicated staffs. All these factors contribute in making village Masti Adventure Farm a super fun loving place for not only corporate but for the people of all age group.
For selfie lovers, their picture with every nook and corner of the panoramic site of this massive land especially with an amazing shot of  gigantic Aravali Hills gives them tons of love in instagram and facebook. Oh I just forgot whatsapp. Well make that your whats app DP.
Village Masti Adventure Farm attracts the creative minds to great extent. Whether a writer, painter, or any artist, they find perfect harmony to dance in the flow of their creativity and come out with masterpieces.
Upon arriving in Village Masti Adventure Farm, you will be given breath freshening welcome drinks with yummy snacks accompanied by hot and delicious Poori Bhaji, the blend of North and South Indian food along with continental sandwich. Then you are taken for the adventurous activities. You will have a large option of having fun. The super exciting tractor and camel cart ride gonna increase your adrenaline rush. Fun Games like Tug of War, Musical Chair and Mutka Phod delights the group of families and friends. Playing cricket in this farm gives you utmost happiness and reminds you your old days spent with your 'Langotiya Yaars' . The Indian ethnic games such as lattoo, kabaddi, kho-kho are all made available for you by keeping the concept of providing village-like ambience in mind so that you forget your busy hectic life atleast for a day. It also adds family games like tambolla, carom, chess etc. The water freaks has an interesting water sports like mud bath. The fitness oriented Zorbing and a full body workout game paint ball is optional. In order to continue your thrills, you are provided with mouth splashing lunch. Only in case of satisfying our stomach, we jump into self-service. Therefore we have arranged perfect buffet lunch(Veg & Non-veg). The delightful veg lunch including rice, daal, paneer and mix seasonal veg and non-veg lunch containing chicken curry, rice and assorted Indian breads with options of dessert like gulab jamun, shahi tukda and ice cream are just awesome. You can also have your desired meal which you have to mention at the time of booking. After absorbing energy from your meal, gear up again for the ongoing adventure and when the dusk falls, enjoy the lovely evening with a cup of hot tea or coffee with mix Veg Pakode.
Village Masti Adventure Farm focuses on Go Green Campaign and it is also your duty to maintain the beauty of this place. So keep your kids away from any activity that can cause harm to this farm. Also the youth must take care of not doing things which can produce dispute. To get the best out of every place, we need to give the best from our side too. After all we all are the part of sustainable development. So we expect a humble responds from our guests.
Your wait for the perfect bite of weekend, holiday, vacation, day picnic and an escape for celebrating your existence ends at Village Masti Adventure Farm.
Give yourself a break to get in to this resort and you will just fall in love with it.
The complete list of amenities offered by Village Masti Adventure Farm :
Village Masti Adventure Activities
Burma Bridge
Suspension Bridge
Commanado Net
Balance Walk
ZigZag Walk
Cat Walk
Flying Fox
Tyre Wall Crossing
Skywalk
Rides :
Tractor Ride
Camel Cart Ride
Fun Games :
Tug of War
Musical Chair
Mutka Phod
Outdoor Games :
Volleyball
Badminton
Cricket
Ethnic Indian Games :
Lattoo
Gulli Danda
Kabaddi
Kho-Kho
Pitho
Kitkit
Family Games :
Tambolla
Carrom
Cards
Ludo
Chess
Water Sports :
Optional :
Village Masti Picnic Package for Group Corporate and Family:
INR 1150/ + Taxes Per Person (Minimum 10 persons)
INR 1050/+ Taxes Per Person (Minimum 30 persons)
Arrival Drinks :
Nimboo Paani
Chhaas
Soft Drinks
Veg Lunch :
Rice, Daal
Paneer and Mix Seasonal Veg
Non-Veg Lunch :
Chicken Curry, Rice and Assorted Indian Breads
Dessert :
Gulab Jamun, Shahi Tukda and Ice-Cream
Evening Snacks :
Hot Tea and Coffee with Veg Pakode.
For Booking Call –   +919899537060
Ananta Group Pvt. Ltd. Plot No.2 1st Floor, street No.7 A Block West Sant Nagar Burari Landmark- Rani Public School Delhi- 110084 Email id – info@anantagroup.com Mobile no – +91-9999044632 , +91-9899537060