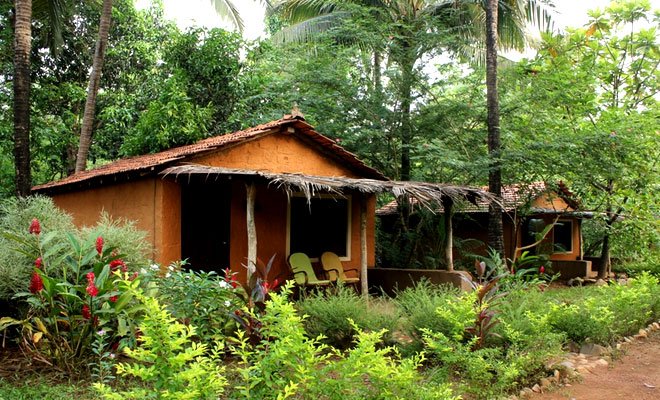 Camps in Goa, Goa Camping, Adventure Camp in Goa, Goa Camps Photo 2017
Portuguese ruled Goa for 450 long years during this time they established Goa into a beautiful colony. Today Goa is the smallest state of India with Panjim as its capital. Goa is so elegant, tourist from India and around the globe visit here in heavy numbers. Goa alone accounts for 2.2% of India's total tourist.
Goa has a lot to offer, open lifestyle, sandy beaches, exotic food, cheap alcohol and lenient laws.
Portuguese created numerous monuments here, even today when you walk through the streets of Goa, you can see the marks of Portuguese rule. Some of the major attractions are: Basilica of Bom Jesus, Fort Aguada, Se Cathedral etc.
Goa has a lot to offer to kids and adults, various camps are organised every other month to enlighten outsiders of this varied beautiful city and its culture. By camps kids can learn about history of Goa, while enjoying with the peers it may promote incredibility.
Today we are going to guide you with some of the top camps in Goa.
So we take pleasure to announce list of adventure camps in Goa:-
Canopy student camp: Canopy organise student camp for kids which include loads of adventure sport. Professionals are hired to make your camp the great success because of this they are ranked top on the list of camps in Goa.
Activities offered: –
Adventure: Trekking, Zip Fly, Flying Fox, Rappelling, Burma Bridge.
Team building: Treasure Hunt, Group games & Activities.
Art n Craft: Clay Modelling, Skits.
Tigers Adventure- Fly Lakshadweep camp: They are placed on number two in camps in Goa as they are cost efficient and they provide lots of services in one package.
Luxury Package includes visit to Three Islands Agatti, Bangaram and Thinkara in single package. Fly from Kochi to Agatti and return to Kochi, enjoy at beach, AC Rooms are provided at Agatti. Also enjoy water sports like snorkelling, kayaking in the waters of islands.
Kayaking Summer Training Camp: With the start of Summer holidays, experience some real water sports at Kayaking Summer Camp. The training camps are held at Vasco and at Vainguinim beach.
Regular description trips to the mangroves have given an ample opportunity to people who have lived all their lives here in Goa to explore, but never saw the real beauty of nature with water.
Because of the unique services provided, Kayaking is listed as number three in top camps of Goa.
Dandeli -Goa Adventure Camp
(Student Only): Dandeli is known for its dense forest on the banks or river kali. It is also a popular destination for white-waterrafting and lots of other adventure sports. Dandeli is one of the top nature camp in Goa with luxurious services.
A Student Special departure- Fleet of buses will run for students.
Pune to Pune travel by Non AC bus.
2 nights stay in a resort located around dense forest at Dandeli.
2 nights stay in 3 star AC rooms at Goa.
Visit to Sattodi waterfall.
Visit to Basilica of Bom Jesus and Goa science centre.
Travel Insurance for every participant.
White Water Rafting on Kali river (Optional).
CAMP HYATT: Hyatt offers some of the most generous packages available to kids here in Goa.Camp Hyatt is an educational and interesting vacation to kids between 4 and 13 years.
Activities offered:-
Swimming – Professionals hired to guide you through waters.
Face painting – Make beautiful memory for you by doing face painting.
Henna tattoo – Have a mehndi tattoo.
Magic show – Magic show by city's known magician.
T-shirt painting – Show your skills, paint on t-shirts and shoe creativity.
Pottery – Learn the ancient art of pottery.
Now we conclude our list of camps in Goa, Goa has tremendous opportunities for kids to adults.
Come here and learn. Camps in Goa diversifies your knowledge and skills. All of the Camps in Goa can be booked online. CheersJ
Ananta Group Pvt. Ltd. Plot No.2 1st Floor, street No.7 A Block West Sant Nagar Burari Landmark- Rani Public School Delhi- 110084 Email id – info@anantagroup.com Mobile no – +91-9999044632 , +91-9899537060