Heritage Hotels in Manali
Manali- the divinely appointed means of rescue from temporal existence. A mesmerising hill station nestled in Himachal Pradesh (Indian state). The name Manali is contemplated as the derivative of 'Manu-Alaya' which precisely means 'the place of residence of Manu'. Legend has it that sage Manu stepped off his ark in Manali to re-enact human life after a great flood had inundated the world. The place lies in the north of Kullu valley. The sky leans down to kiss the mountain ranges, a clump of pinnacle, very green, obscured with a haze in cloud and mist, cool wind crosses to create a brisk atmosphere and the wavy narrow winding alleys act as gateways to fascinating mountain passes, defining Manali as a natural kingdom of heaven on the lap of Himalayas. Tourists travel to Manali to feel a pinch of the cool breeze and enjoy the captivating beauty of nature.
The British set up a firm basis of apple trees in the area. With the first apple orchard set up by the British near Patlikuhl, it was seen as the origin of Apples in the region. To this day, apple—along with plum and pear—continue to be the best source of income for most of the inhabitants. Major shrines of the place include Hadimba Temple,Raghunath Temple and Vashisht Bath. Other crowd pleasers include Mall road, Rohtang Pass, Chandrakhani Pass, Beas Kund (Chandratal Lake), SolangValleyandPandoh Dam in Kullu offers a peaceful and exotic break from the monotony. Activities such as hiking, biking, paragliding, trekking and rafting attracts the adventure stuck freaks. The spectacular views of mountains and phenomenal weather provides the perfect everlasting escapade. For honeymooners to leisure lovers, the place is a promised land for every holidaymaker. Greenery, cool breeze, adventure sports everything just makes the place a perfect holiday destination.
If you are planning to visit Manali then you are welcome here. You will require accommodation; accommodation is easily available in Manali. As large number of tourists come here so large number of hotels are here too. Several heritage hotels are available in Manali that provide charismatic view of natural beauty at reasonable cost. In this article we will guide you with heritage hotels in Manali. Heritage hotels are the best way to experience Manali naturally.
List of Heritage hotels in Manali:
Heritage Village resort Manali: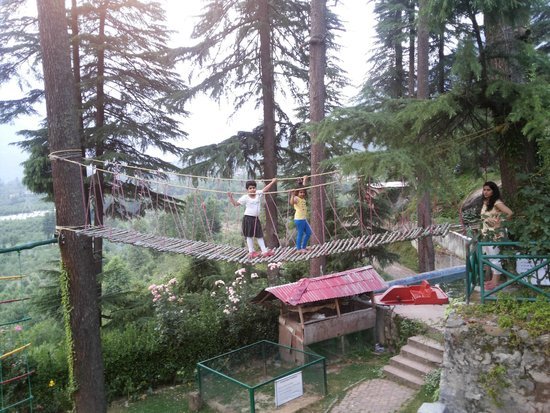 Heritage village resort is very well known for their exuberant offerings to the customers. You can come here and can avail the way to explore Manali meanwhile staying in this grand heritage hotel in Manali. This resort is located in the heart of Manali providing easy connectivity with all major points.
What is more here?
Over 40 grand rooms are available in this heritage resort.
Rooms are stuffed with king sized beds and furniture.
In house restaurant is available providing exotic dishes.
Free W-Fi available.
Free parking available to the customers.
Tour packages are also available.
Tea and coffee maker is provided to the customers.
24×7 dedicated room service.
Secured parameter.
Ananta Group Pvt. Ltd. Plot No.2 1st Floor, street No.7 A Block West Sant Nagar Burari Landmark- Rani Public School Delhi- 110084 Email id – info@anantagroup.com Mobile no – +91-9999044632 , +91-9899537060