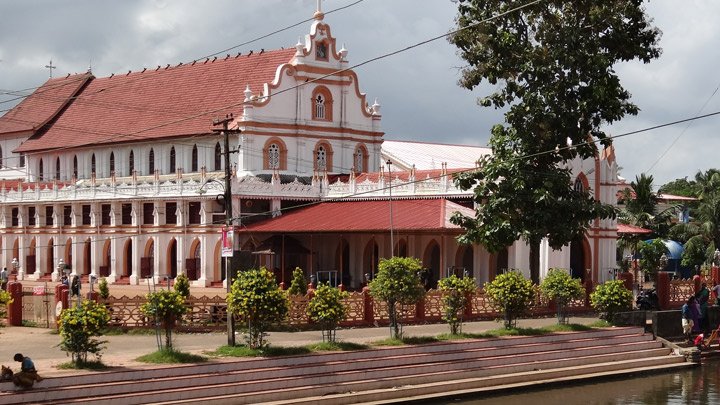 Places To Visit in Chengannur
Places To Visit in Chengannur, Hotels in Chengannur, Best Destination in Chengannur
A municipal town in the Alappuzha district of Kerala; Chengannur is situated in on the banks of river Pamba which is 8 kilometers south of Tiruvalla city. The town is 117 kilometers north of the state's capital Thiruvananthapuram. Chengannur shares a link with Kollam and Kottayam by the NH 220. The name Chengannur itself refers to the land if the red soil stating that the soil of this town is different from its surrounding Kuttanad. It also shares historical alliance being park of the Kayamkulam dynasty. Kerala being the spice generator of the country and the world; gets Pepper from Chengannur. Along with all these miscellaneous features; there are other factors that have made the town an important destination for tourism giving birth to a number of resorts and Hotels in Chengannur.
Important places for tourism
The first thing which makes Chengannur famous is he Chengannur Mahadeva Temple.  Other things include the Old Syrian Church, Mahavishnu Temple, Vandimala Devasthanam, Vadasserikkavu Bhagavathi Temple, Sasthamkulangara Narasimha Murthi Temple, Sree Bhadra Devi Kshethram Piralassery, Vallikkavu Devishethram Temple, Sri Krishna Swamy Temple, Azhakiyakavy Devi Kshethram temple and many others. The city is also known as the gateway to Sabarimala making it an important destination for Sabarimala pilgrims. Flooded by the pilgrims during the festive season of Sabiramala and others temple festivities;  a number of Chengannur Hotels have come up both with the motive of making business and rendering good accommodation to these visitors of the city. These Hotels in Chengannur easily searches you before you search them for there are nearly 100s of hotels and resorts in the city
Hotels and Resorts for Accommodations
Five star, Budget and cheap; you will get access to any of these types of Hotels in Chengannur spread across the vast land of the city. Among these Chengannur Hotels you have Raj International Hotel, Hotel Navaratna, Hotel Bhagavath Gardens, Hotel Santhi Palace, Hotel Prince and many others. They have all garnered positive review from their visitors because of their high profile hospitality; miscellaneous facilities like Free Wi-Fi, telephone facility, and room service, unlimited free breakfast, car parking scape. Upon your requirement; you can hire car on an additional payment to go around the temples of the city. Now that you are planning a trip to the city; enjoy your day sat any of these Chengannur Hotels.
Ananta Group Pvt. Ltd. Plot No.2 1st Floor, street No.7 A Block West Sant Nagar Burari Landmark- Rani Public School Delhi- 110084 Email id –
[email protected]
Mobile no – +91-9999044632 , +91-9899537060