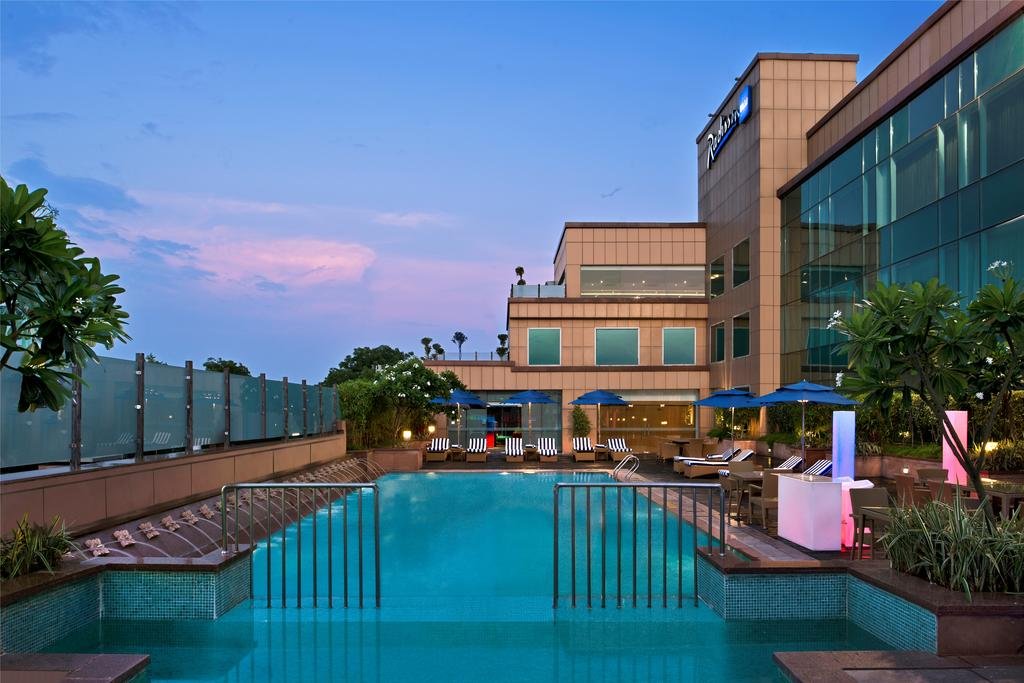 This medieval city "Agra" located on the banks of the river Yamuna has unspoken beauty and serenity that engulfs it. Agra falls in the state of U.P. in India. It does not matter whether someone sees the Taj Mahal for the first time or that he has seen it before, the aura of its beauty is simply mesmerizing. The impression that it creates in the mind lingers on and on throughout the life. There is the uninterrupted regular flow of abundant visitors throughout the year. Agra city is famous basically for the beauty that it encompasses and therefore a popular destination when compared to the list of most visited cities of the world.Agra is that city of India which not only has one of the Seven Wonders of the World but also is home to the three UNESCO world heritage sites. Agra has the abundance of historical treasure in the city itself and nearby places. It is a visual treat for every sort of visitors ranging from natural surroundings, history, and architecture. Abundant travelers from all across the world, wildlife enthusiasts and tourists throng this place as the most preferred destination.
If Taj Mahal is the center of your discussions and has engulfed your mind then you can count on us. We can help you with the best 5-star hotelin the vicinity of Taj Mahal itself and that is Radisson Hotel:
About Radisson Hotel
Hotel Radisson is only 25 minutes journey from Agra Airport (AGR) and one can also avail the train at 15 minutes' drive. Radisson Hotel falls with a walking distance from Taj Mahal.
Rooms: Hotel Radisson is spread over 4.5 acres of land having all the facilities. It boasts of having 142 rooms and suites. All the rooms have free wireless internet facility complimented with LCD televisions with HD channels access.
Special Features:
For Meetings:
Extensive meeting facilities that can include everything from boardrooms to a lavish, 500-square-meter ballroom. It can easily accommodate up to 450 guests and offers stimulating features such as Brain Box & Brain Food.
For Wedding:
With the availability of having more than 1,200 square meters of meeting space, one can very conveniently host any kinds of special events such as unforgettable weddings and conferences which can accommodate up to 600 guests.
Liquid lounge sports bar:
The facility of ultra-modern lounge located at poolside having added features like live sports telecast. It includes an extensive choice of wines and malt, cocktails, mouth-watering delicious cuisine menu added with fabulous service.
Tea Lounge:
To enjoy snacks in between meals or tempting dessert coupled with a wide variety of chocolates, small meals and pastries along freshly brewed tea at a casual atmosphere.
Alive Spa:
Treat yourself with manicures, pedicures, waxing and hair styling salon to arrive for your perfect look or you can also go for a rejuvenating massage or detoxify exfoliation. It also features couple therapy room having a private Jacuzzi.
Restaurant:
Authentic and traditional Indian cuisineserved in the settings of the bygone era at Daawat-e-Nawab and bucolic barbecue at the poolside Colorbar.
Ananta Group Pvt. Ltd. Plot No.2 1st Floor, street No.7 A Block West Sant Nagar Burari Landmark- Rani Public School Delhi- 110084 Email id – info@anantagroup.com Mobile no – +91-9999044632 , +91-9899537060