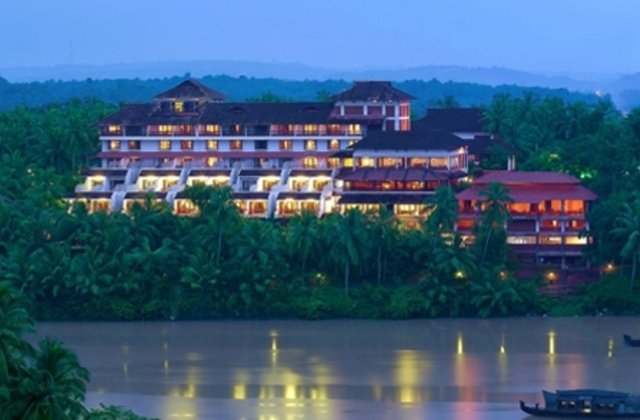 Places To Visits in Malappuram
Situated in the Malappuram district of Kerala, India; Malappuram is the 4th largest urban city of the state. Malappuram; being 54km southeast of Calicut; 90km northwest of Palghat and at 140 km northwest of Coimbatore; shares close proximity to these three cities. The city derives its name from its location above the hill. it is bounded by the Nilgiri hills on the east and on the west by the great Arabian sea. Because of its natural beauty; the place has evolved as one of the famous tourist destinations giving rise to many hotels in Malappuram.
Interesting features that awe your eyes
Touched by the beauty of the hills and the meandering rivers flowing down the hills; the city enjoys good coconut cultivation. Malappuram shares historical associations being home to the Khilafath movement and the mappila revolts. It was also the military headquarter of the Kozhikode's Zamorins during that period. Owing to the scenic beauty; the city also enjoys the presence of various temples and mosques that keep the city dazzling all throughout the year with their festivities and culture. Visiting Malappuram to get a break from your busy life will surely make the worthy use of your money. You will enjoy the hospitality that the hotels in Malappuram offer you. These Malappuram hotels ensure the best possible care of their renters.
Accommodation facility you enjoy
Among some of the prominent hotels in Malappuram you have Hotel Delicia, Hotel Air lines, Albilad Hotel, Hotel Salma, Hotel Farad, Hotel Rina, Grand Malabar Residency, Hotel Embassy, Soorya Regency Hotel and many more. All of these Malappuram hotels provide deluxe suites and economy rooms as per your need. On an addition; alike all other hotels; they provide you with free Wi-Fi, parking space, lobby area, banquet halls, swimming pools and conference rooms. Take a break and enjoy the free spirit of at any of these Malappuram hotels.
Ananta Group Pvt. Ltd. Plot No.2 1st Floor, street No.7 A Block West Sant Nagar Burari Landmark- Rani Public School Delhi- 110084 Email id – info@anantagroup.com Mobile no – +91-9999044632 , +91-9899537060